Gloucester County Public Schools, through its Special Education Program and its team of qualified teachers and assistants, serves over 700 students (ages two to 21, inclusive) identified as requiring special education services in order to achieve school success. Follow the links below to find out more about our programs and the special education process.
6099 T.C.Walker Road
Gloucester, Virginia 23061
804-693-7880 FAX: 804-693-5203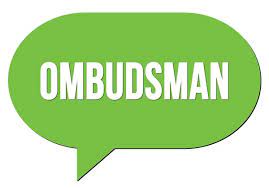 An Ombudsman is a person who serves as a designated neutral party who advocates for a fair process and provides confidential, informal assistance and support to parents, guardians, advocates, educators, and students with disabilities. The Parent Ombudsman for Special Education serves as a resource to parents in non-legal special education matters.
For more specific information related to your region or division, contact the Special Education Parent Ombudsman, Peter Grabowski, at [email protected], or by phone at (804) 371-7420.
VDOE: Parent Ombudsman for Special Education - Virginia
Independence. The Ombudsman is independent of the formal dispute resolution options of mediation, state complaints, and due process hearings and serves a key function of reporting to leadership at the Virginia Department of Education (VDOE) regarding the issues experienced by parties served.